Say NO to the Epilator | Ingrown Hair | Vlog Update
Do Epilators Cause Ingrown Hair?
Can using an epilator cause ingrown hairs? For those who do not know exactly what this tool is, we'll bring you up to speed. In the 80s, made the electric device that used coils removed hair from the root at home famous. They still have their classic model using coils, but now also carry many different kinds that use coils or tweezers, with multiple sizes for the face and body. You'll find many companies have epilators, like Emjoi and Braun and Remington.
Causes of Ingrown Hair
Ingrown hair, or hair that grows back into the skin can be caused by any form of hair removal, but tends to be more common when using epilators. With that being said, there are some precautions to take before and after removing hair so you don't have to put your device in the drawer.
Don't dismiss your epilator, it can be one of your biggest grooming assets and can also save you money in the long run. It's one of the easiest ways to uplift the hair out of the follicle with weeks of hair free skin at home.
Preventing Ingrown Hair From Epilators
Make sure the epilator is in good condition. If you have dropped it and not taken care of it, then chances are it will cause ingrown hair. If anything is tweaked even a little bit, you may have problems. For example, if the tweezers are bent it may not grasp the hair properly at the correct angle and cause breakage above or below the skin, causing ingrown hair.
Keep your unit clean. Make sure your unit is clean every time before using. Follow the manufacturers' directions for exactly how to clean the epilator because bacteria can easily enter without being seen. Keep in mind anytime you remove hair out of the follicle, you are leaving it as an easy target for bacteria to enter. Cleaning your unit regularly will help keep bacteria at bay; thus helping prevent ingrown hair and irritation.
Practice does make perfect.The more you use the epilator, you can get the correct position so it becomes a muscle memory when using the unit.
Hold skin taut. If your skin is held firm while working the device you'll be more likely to remove the entire hair from the follicle, and not just break it above or below the skin. If hair is broken, it creates sharp tips which make growing back into the skin easier.
Do this post-epilating. Using a skin toner after epilating can also aid in preventing ingrown hair because it helps close the pore to the follicle, making it more difficult for bacteria to invade. Witch hazel is a great, affordable toner that fights bacteria and soothes skin. If you have sensitive or dry skin, opt for an alcohol-free product ().
Exfoliate. Regularly getting rid of dead skin cells away from the follicle and helps keep hairs pointing up, growing in the correct direction. If the skin isn't inflamed or infected a couple times of week (one to three times depending on skin type) use a body scrub or ayate washcloth .
Which Epilators Work for Me
I have had a difficult time in deciding which I felt was the best epilator. I have to give a draw between two, The Emjoi Emagine and The Epilady Legend.
I like the Emjoi Emagine because it is fast and it works. It's corded so it only works if you have an outlet for power. The Epilady Legend is outstanding as well. It's cordless so there's no need to worry about cords getting in the way or having only so far of a reach. I also like that you can take it with you on the go. They are both great and the breakage was minimal with each one. Again practice makes perfect so give them a chance and learn what works for you.
Video: How to use an epilator and avoid ingrown hairs!
Do Epilators Cause Ingrown Hair images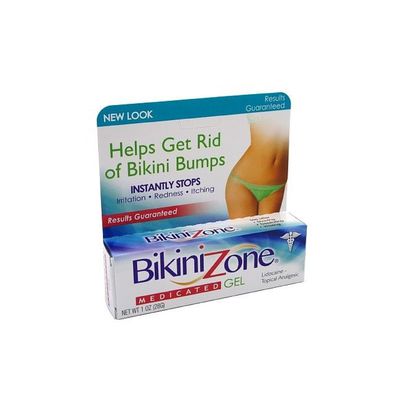 2019 year - Do Epilators Cause Ingrown Hair pictures
Do Epilators Cause Ingrown Hair recommend photo
Do Epilators Cause Ingrown Hair photo
Do Epilators Cause Ingrown Hair new images
photo Do Epilators Cause Ingrown Hair
Watch Do Epilators Cause Ingrown Hair video
Forum on this topic: Do Epilators Cause Ingrown Hair, do-epilators-cause-ingrown-hair/ , do-epilators-cause-ingrown-hair/
Related News
Nina Dobrev's Sophisticated Glam Yet Girly Look
Amazon Is Still Hiring Over 200 Work-From-Home Jobs
5 Ways with... Paper Towel Tubes
How to Get Porcelain Skin
Dermasilkrx SDS Pak
This Is What Adoption Feels Like
11 Rules for Bringing a New Partner Home for theHolidays
TWAT BOYFRIEND' BLOG TO BE PUBLISHED AS BOOK
How Prince Harry And Meghan Markles Kiss Just Broke Royal Tradition
World's 9Greatest Magic Tricks Finally Revealed
Nearly Half Of Men Have This STD
How to Learn Sonography
Date: 08.12.2018, 01:03 / Views: 82283
---